Laguna Beach Wedding Hotel
With its idyllic coastline and ample venues, Laguna Beach is the best setting for your elegant wedding celebration. Situated across the street from the beach and home to ample upscale accommodations, our Laguna Beach wedding hotel is the ideal place to stay before, during, or after your celebration.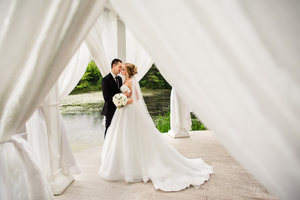 Let Us Host You
With 14 studio suites available throughout the hotel, wedding parties frequently rent out our entire property for their upcoming celebration, making the experience truly unique and memorable. We are located just a few minutes away from some of the top wedding venues in Laguna Beach, SEVEN 7 SEVEN, Seven Degrees, and Terra Laguna Beach. This venue is known for hosting some of the most beautiful celebrations in Orange County, complete with a well-equipped team to ensure everything goes off without a hitch.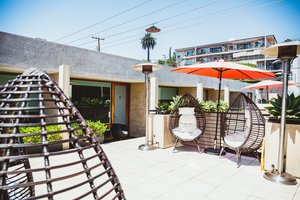 Rent Our Terrace
Host a pre-wedding celebration or an after-party at our Laguna Beach wedding hotel's social terrace. Equipped with patio furniture, lounge chairs, and a barbeque, our terrace is the ideal place to host an intimate outdoor get-together. Our long list of trusted vendors can ensure your event goes off without a hitch! Fill in our inquiry form to learn more about renting our terrace for your next event.
You must reserve our entire hotel in order to rent our terrace space for an event.

Wedding Packages
Planning a romantic wedding In Laguna Beach? Reserve rooms for you and your wedding party at our charming beachside hotel! Perfect for a smaller group, we invite wedding parties to rent out our whole property to enjoy a selection of studio suites, an outdoor terrace and patio, and friendly, personable staff. Choose our wedding venues in Laguna Beach for your special day and discover the beauty of Laguna Beach, California!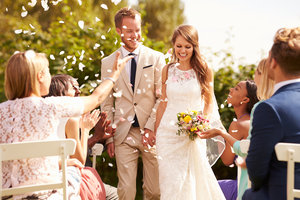 Wedding Package
Reserve our entire property for your upcoming wedding celebration! Whether you choose to host your event on-site, or at one of our partnered venues, you're sure to enjoy a spectacular celebration when you stay at 14 West.  This special package allows guests to rent our entire property, featuring 14 charming suites - perfect for your bridal party or family members
Reserve our Laguna Beach wedding hotel for your special day!