Hotel Near John Wayne Airport, California
Enjoy a relaxing getaway without having to worry about getting to and from your flight when you stay at our hotel near John Wayne Airport, California! Take the stress out of planning your transportation by checking out airport information below.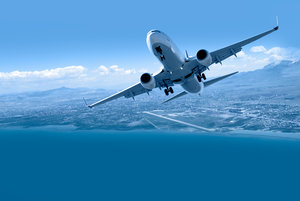 Directions & Parking
Our hotel near the John Wayne Airport, California is just 18.4 miles away, or a 23-26 minute drive.
After exiting the hotel, make a right onto the South Coast Highway, eventually making a right onto the CA-133 N. Follow the highway through until merging onto the I-405 N, where you'll find your destination ahead.
Parking is available at each terminal for $2 an hour, or $20 per 24-hour period, while curbside valet services are available for $10 an hour or $30 per 24-hour period. Accessible parking options are available.
For up to the minute information on parking availability at the airport, check out the airport's real-time parking availability page.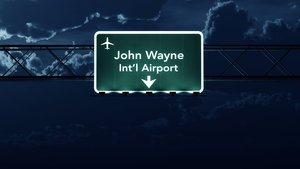 Ground Transportation Information
Traveling to our hotel close to John Wayne Aiport without a car? There are tons of transportation options that you can access when you arrive in Orange County.
Buses & Trains – Take advantage of the Orange County Transportation Authority to access 14 West Boutique Hotel. Plan your trip!
Lyft & Uber: Pick up is available on the top level of parking structures A2, B2 and the Terminal C parking structure beside the ticketing area.
Shuttle Services: The airport provides a number of shuttle services that make it easy to access the hotel. Check out the list of available shuttles.
Rental Cars: Rent a car from the airport to use throughout your Laguna Beach getaway! Check out a list of available rental car services at the John Wayne Airport.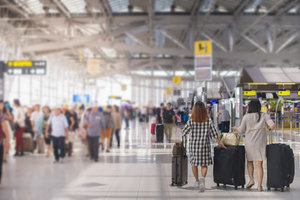 At The Airport
The John Wayne Airport is the only commercial service airport in Orange County, serving over 3 million guests each year. The airport features routes to 34 cities, including flights to major cities like Las Vegas, Vancouver, and Chicago.
Situated across 3 terminals, you'll find ample retail stores and dining spots to enjoy while you wait for your flight. Check out the airport's departures map for more information.
Book your stay at our hotel near John Wayne Airport!