Hotel Near Heisler Park, Laguna Beach
Visit our hotel near Heisler Park, Laguna Beach to enjoy easy access to this stunning oceanfront park. A popular outdoor wedding venue, the park features a Gazebo and Monument Point alongside hiking trails and a bevy of other features.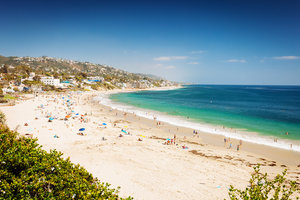 Getting There
Driving: 5 minutes.

After exiting the hotel, head on to the CA-1 N following the highway through for 0.8 miles, eventually making a left turn onto Cliff Dr.
Walking: 17 minutes.
Follow the CA-1 N and enjoy coastal views as you make your way to your destination.
Public Transportation: 5 minutes.
Walk across the street to the Coast-Cleo stop and hop on the 1 bus to enjoy a quick ride to the park.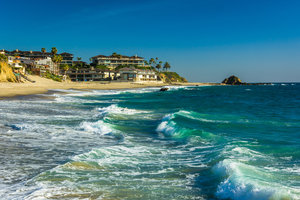 At The Park
Named after the original property owner, Howard G. Heisler, the park provides guests with ample amenities and breathtaking views. Walk along paved boardwalks situated atop bluffs or wander down to the tide pools.

Why not plan an outdoor feast using the park's outdoor gazebos and charcoal grills? The beach is also dotted with picnic tables boasting million-dollar views for an outdoor lunch break.
Historians will also enjoy a visit to the park's Veterans Monument. The statue was erected in the late 70s, and contains a time capsule that is set to be open in May 2027!

Heisler Park has public restrooms available as well.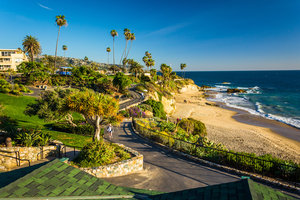 Plan A Wedding
With its beautiful views and charming gazebos, Heisler Park is known for hosting elegant outdoor wedding ceremonies. When celebrating a wedding, our hotel near Heisler Park, Laguna Beach is the ideal place for you and your guests to stay.

Take advantage of our room block rates to ensure all of your guests can stay together to enjoy the festivities. Our Wedding Party Champagne package is the perfect way to celebrate with your loved ones while getting ready for the big day.
Couples can also plan their perfect reception with one of our three elegant venues, just a short distance from your Heisler Park Ceremony.
Book your stay at our hotel near Heisler Park, Laguna Beach today for a great location near this oceanfront park!