Top Beaches In Laguna Beach, CA
No visit to Laguna Beach is complete without a trip to the city's 9-mile long waterfront. Situated just steps away from the top beaches in Laguna Beach, CA our guests have unparalleled access to the city's most notable attraction from our beachside lodgings. Explore the city's many cove beaches, and take advantage of beachside amenities like parks, volleyball courts, restaurants, and shops!
With 36 beaches in Laguna Beach, it's tough to figure out where to spend a day in the sun, so we've selected our top 6 favorites so you can plan your day by the waves with ease.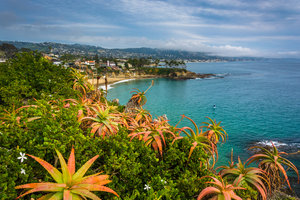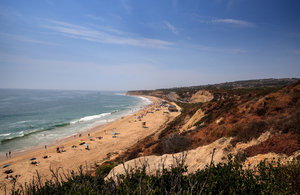 Crystal Cove State Park
This expansive state park is actually home to four unique beaches along its 3.5-mile coastline. Check out Moro Beach to enjoy a day of kayaking and boogie boarding, or walk along Scotchman's Cove and Reef Point Beach. Visitors can spend the rest of the day exploring the historic district or relaxing at Pelican Point!
3.3 miles away | 8-minute drive.
Main Beach
The perfect place to enjoy a day of people watching, Main Beach is the most popular of all the beaches in Laguna Beach. In addition to a long stretch of golden sand, this beach features a boardwalk, basketball & volleyball courts, and a children's play area.
0.4 miles away | 2-minute drive.
Treasure Island Beach Situated behind the Montage Resort, Treasure Island Beach Park offers a long stretch of sand and perfect swimming conditions. Known as Laguna Beach's preferred place to snorkel, guests can also explore caves as they soak up the sun.
2.2 miles away | 7-minute drive.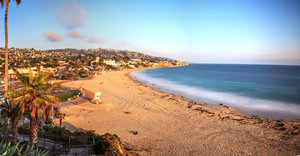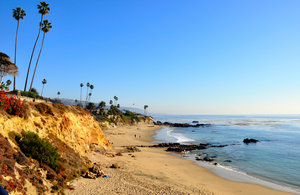 Cress Street Beach
The perfect spot to enjoy a romantic stroll, Cress Street Beach provides one of the best sunset views in Laguna Beach. There are a number of delicious restaurants around the beach for a tasty bite after spending an evening at the beach.
0.5 miles away | 3-minute drive.
Picnic Beach at Heisler Park
This beach is the best place to, you guessed it, enjoy a picnic! With ample grassy areas and a ton of picnic tables, grab your friends and family and head over to the beach to enjoy an afternoon in the sun! Notable surfing beach, Rockpile Beach, is just around the corner.
0.8 miles away | 4-minute drive.
Victoria Beach
Check out the much-photographed "Pirate Tower" or spend a day skimboarding when you visit the charming Victoria Beach! The shape of the beach creates ideal waves for low-impact water sports like Stand-Up –Paddling, snorkeling, and kayaking.
2.1 miles away | 7-minute drive.
Have any questions about what beaches in Laguna Beach, CA you should visit during your stay at 14 West Boutique Hotel? Our friendly staff are happy to give you all the information you need to plan the perfect day at the beach.