Things To Do In Laguna Beach
Whether you're traveling to the city for work or play, you're sure to find a ton of incredible things to do in Laguna Beach. CA! Located mere steps from some of the area's major beaches, our centrally-located hotel brings guests closer to the city's most popular museums, restaurants, stores, and more.
The area is home to a number of notable annual events in Laguna Beach including the Pageant of the Masters and the Sawdust Art Festival.
Traveling around Southern California? Our hotel is less than 20-minutes from the Laguna Niguel/Mission Viejo Metrolink Station, which offers daily commuter trains to and from Los Angeles and the surrounding area. Guests can also hop on the free Laguna Beach trolley, which stops right outside the hotel and goes directly through downtown Laguna Beach.
Our team of local experts has comprised a list of all of the top things to do in Laguna Beach, CA. Read on to plan your next day out in our SoCal paradise.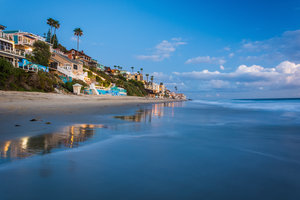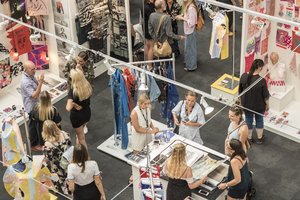 Events in Laguna Beach
The Pageant of The Masters (July): One of Laguna Beach's most well-known events, the pageant draws in thousands of visitors each year. The main performance of the event features real-life actors portraying famous works of art, while spectators can also explore local art, live music, and amazing food & drinks!
The Sawdust Art Festival (June- September): The ultimate showcase for local art, this festival also features an incredible array of local crafts, vintage goods, and exciting demonstrations!
The Sawdust Winter Fantasy (November & December): Get in the holiday spirit at this charming winter arts and craft festival, featuring holiday-themed gifts and local art.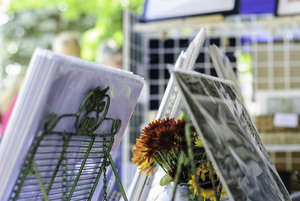 Arts & Culture
Laguna Art Museum: Explore impressionist art at California's oldest museum!
Public Art: Wander through the streets of Laguna Beach to discover incredible public art using this guide.
First Thursday's Art Walk: Over 40 galleries participate in this monthly art walk where guests can stroll and enjoy beautiful, local art.
Historic Bungalows: Explore historic bungalows along the beach, like the Murphey-Smith Bungalow, now home to the Laguna Beach Historical Society.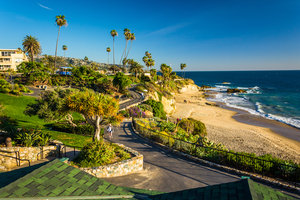 Explore The Great Outdoors
Beaches: Given its name, visiting our stunning beaches is one of the top things to do in Laguna Beach, CA. Check out our list of the top beaches in Laguna Beach and plan your visit.
Heisler Park: Take in beautiful views of the coast at this expansive park just north of Main Beach.
Dana Point: Explore some of this nearby city's top parks and festivals, including their famed Ocean Institute Jazz Festival. Learn more by checking out the Dana Point community event calendar!

Top Of The World: Offering some of the best views in Laguna, this spot in Alta Laguna Park is also the trailhead for Aliso and Wood Canyons Wilderness Park.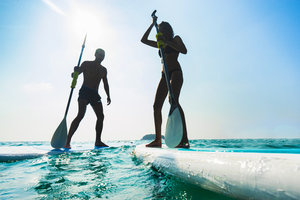 Ask our friendly staff for more information on the top things to do in Laguna Beach, CA and book your stay at 14 West Boutique Hotel for an unforgettable SoCal getaway.