South Building Accommodations
Relax and unwind while staying in one of our beautiful hotel rooms. The South Building features standard King rooms, King suites, and standard 2 full-bed rooms for you to choose from. Regardless of which room type you choose, your spacious room includes tons of comprehensive amenities for you to enjoy.
In-Room Amenities
Complimentary high-speed Wi-Fi
Flat-screen TV
South Building Amenities
Outdoor Pool
BBQ Area
Fitness Center
Browse our South Building room types below!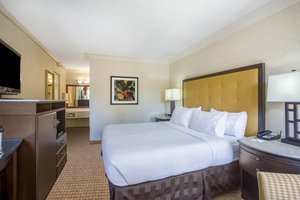 Standard King Room [South Building]
Unwind in comfort when you stay at our charming 1 King Bed Room! Perfect for a couple's getaway to the beach or a corporate visit, our 1 King Bed Room comes equipped with a triple-sheeted king bed, a flat-screen TV with channels like HBO, and high-speed Wi-Fi! *Please note that this room does not have a microwave or kitchenette.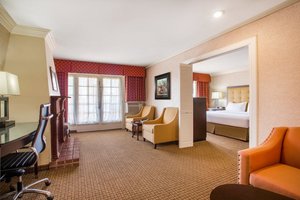 King Suite [South Building]
The ideal accommodations for an extended stay or romantic weekend getaway, our spacious king suite is fully-equipped for the vacation of your dreams. Rest easy on a triple-sheeted king-sized bed with soft, luxurious pillows. Relax with your favorite TV show on the room's flat-screen TV, or unwind in the whirlpool tub. This hotel suite in Laguna Beach also comes e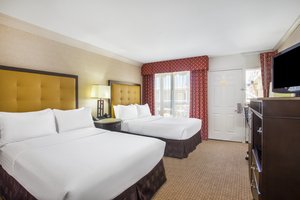 Standard 2 Full Beds Room [South Building]
Perfect for family or group travel to the area, up to four guests will enjoy a comfortable stay in our 2 Full Beds room. Check out your favorite shows on the room's flat-screen TV, unwind in the whirlpool tub, or surf the web on our high-speed Wi-Fi. Book this special hotel room in Laguna Beach, CA for your next group getaway! *Please note that this room does not have a mi