Welcome To 14 West,
A Boutique Hotel In Laguna Beach
Welcome to 14 West Boutique Hotel in Laguna Beach. Situated just steps from the beach and downtown Laguna Beach's top area attractions and events, our 14 stylish suites create the perfect ambiance for your next getaway to one of the most picturesque cities in Southern California.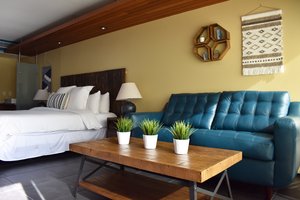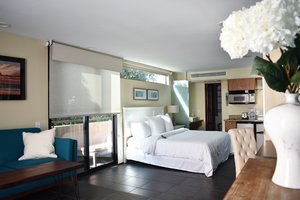 Elegant Accommodations
Choose from a selection of 4 elegant room types at our hotel in Laguna Beach, CA, each offering their own unique amenities and design. Whether you're planning a romantic weekend away or a long-term work trip we have the perfect room for you. Each suite offers a host of amenities designed to make each guest feel at home, including:
Complimentary high-speed Wi-Fi
Flat-screen TVs
Fireplaces
Kitchenettes & dinnerware
Walk-out patio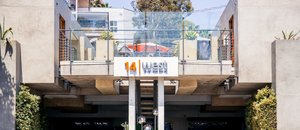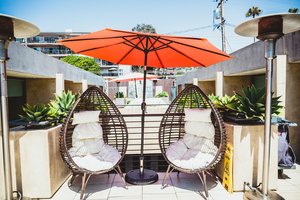 A Day At 14 West Boutique Hotel
Feel like taking a dip? Head over to our sister property, Holiday Inn Laguna Beach, and enjoy complimentary access to their gorgeous heated outdoor pool and patio! Simply check-in at their front desk.
After waking from a restful night's sleep, head outside to our hotel's sprawling outdoor patio area. Catch some rays as you sip a cup of coffee brewed in your suite, or head out to one of the area's many local breakfast restaurants. Guests can also enjoy the use of our patio's BBQ facilities, perfect for a sunny lunch or an evening get together with friends. Additionally, our social terrace is ideal for events like a pre-wedding celebration, birthday party, or family reunion! Guests can enjoy private use of our outdoor terrace when they rent our entire property for a special event.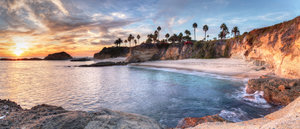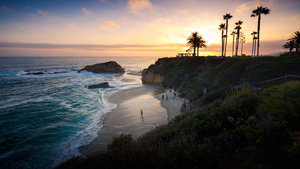 Explore Laguna
Perfectly situated just 200 steps from the beach, our boutique hotel in Laguna Beach is the ideal place to stay when you're looking to enjoy a sun-filled getaway while remaining close to the area's top attractions. Spend a day lounging on one of over 30 beaches lining the coast, attend one of the area's top festivals and events, like the Pageant of the Masters and the Sawdust Art Festival, or explore local art and museums scattered around the area. Hop on the free Laguna Beach trolley to explore the area!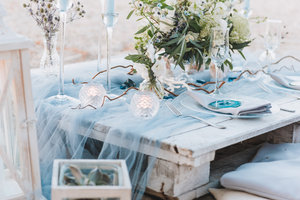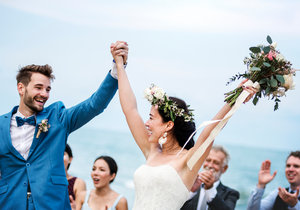 Laguna Beach Weddings & Events
With its sandy golden beaches and crystal blue waters, Laguna Beach has long been known as one of the top spots to host a romantic beachside wedding in Southern California.
Our boutique hotel in Laguna Beach is close to multiple wedding venues in the area, including the stunning spaces at SEVEN 7 SEVEN, Seven Degrees, and Terra Laguna Beach making us the ideal place to stay before or after the big day. Rent out all 14 of our suites for you and your wedding party to enjoy during your Laguna Beach wedding!
Experience the best of Southern California when you book your stay at our boutique hotel in Laguna Beach!